We hope you have all been having a lovely and relaxing weekend.  We have been keeping active as usual, which we embrace.  We did however, manage to stop and smell the roses throughout the week and find some fetching items and ideas that we found worthy of sharing with you this week.
Among the laundry list of swell things we have seen and experienced this week, this macaroon tower that Wedding Chicks shared here, on one of their vendor happy hours, is so winsome that it just had to top our list.  The colors in these sweet little moments are just precious.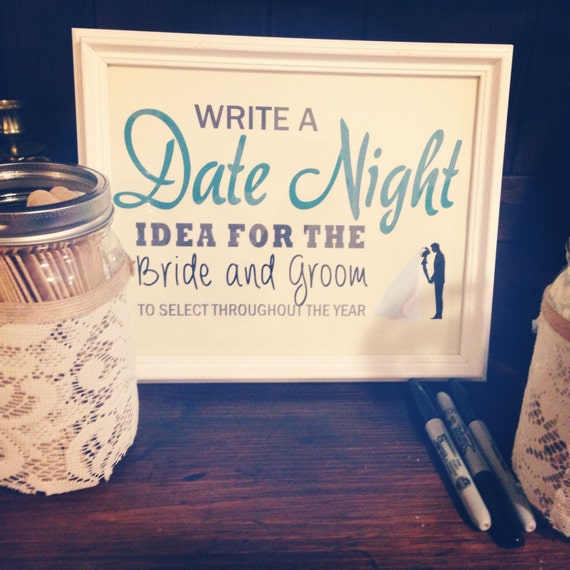 It is by nature that we multitask, so it is only organic that we L's love things with multiple purposes.  Having guests write a date night idea for the bride and groom to select throughout the year is a fun idea to have at your wedding, bridal shower, anniversary parties, or any other event that it would be fitting.
It's an entertaining idea for the non-traditional couple to use in lieu of a guest book.  We fancy the idea of the newlyweds sitting together each month or week, with a nice glass of wine, pulling out an idea for their next date compliments of their guests.
We found the cute sign from FiftySixNorthDesigns here where you can grab yours.
Christmas time is definitely tangible, everyone has Black Friday on the tips of their tongues and gift buying is in the air.
We love this cute little DIY stocking stuffer from Ivy In the Bay. Perfect for all ages to enjoy and appreciate.
We get so excited when the opportunity to plan and design a beautiful dinner party for our clients arises.  While there are so many ways to present your guests with the menu they will be delighting in, this is a superb option for even the smallest sized setting.  Great idea from our friends at Sacromento Studio!
We are often trying out healthy or skinny alternative recipes to our favorite dishes and thanks to Pinterest we know we are not alone.  Here are 100 healthy Thanksgiving recipes from Running To the Kitchen for you to experiment with this year with your family and loved ones.
Now skedaddle and get back to reveling in the rest of your weekend and we look forward to sharing more things we love next week!  Any wagers as to whether pumpkin pie will find it's way on the list?
L's